Back to Gigs
.Net Developer (with DICOM)
About Us:
For over 75 years, we have been leading the market in the integration of optical, mechanical and electronic technologies (optomechatronics). We take tremendous pride in developing the most technologically advanced ophthalmic instrumentation and image management software in the marketplace - products that enable eye care professionals throughout the world to better serve their patients. Our products have revolutionized these and many other industries, and we continue to develop new ways to improve processes and quality of care each day. Here, you can contribute to the creation of state of the art technology for the medical marketplace.

We recognize that our employees are our greatest asset, for it is through their efforts, their commitment and their strong sense of teamwork that we are able to make impossible ideas possible. We are equally proud to offer each member of our staff a competitive salary, a comprehensive benefit package and opportunities for career advancement. We are an equal opportunity employer.

Location: Oakland, NJ

We are seeking a .Net application developer with a strong background in C# and .Net to join our development team. The position is responsible mainly for developing, improving, and designing backend data processing and communication with our Web-based Ophthalmology data management. This system supports our full line of imaging and diagnostic devices including from retinal cameras, 3D-OCT to diagnostically biometers and refactometers. It provides clinics and hospitals capabilities to support their everyday workflows from acquiring, storing, reviewing, and archiving.

Responsibilities

Design, develop, and maintain software components and modules for an ophthalmic data management system.
Integrate third party software components into a fully functional software system.
Document software design and implementation.
Write well-designed, testable code and perform unit tests.
Write test code and/or test procedures.
Troubleshoot, debug and upgrade existing systems.
Assist support staff and implementation engineers to troubleshoot issues in production systems.

Qualifications
Education & Experience:

BS or MS in Computer Science/Computer Engineering or related fields.
3+ years of experience in commercial .Net-based application development.=

Skills

Proven experiences as a .Net developer and application developer.
Proficient in C# with a good knowledge of its ecosystems and development styles.
Experience with SQL application development using Microsoft ADO.Net.
Excellent knowledge and knowledge with multi-thread programming.
Knowledge of C++ language.
Familiar with source management systems such as SVN, Git.
Knowledge of DICOM communication and experience with DICOM application development is a big plus.
Experience in developing image processing and image handling application is a plus.
Knowledge with medical imaging devices and healthcare information technologies.
Strong understanding of object-oriented programming and coding.
Excellent analytical, troubleshooting, and problem-solving skills.
Good interpersonal communication skills with ability to work with other members in a team.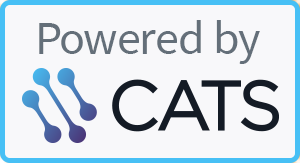 Return to top ↑